420 Across Canada 2017
This year, NORML Canada wanted to capture a variety of voices and experiences during this year's 4/20 celebrations. Being a particularly important year with legislation for legal cannabis regulation tabled just two weeks ago, we certainly know the work is only beginning. We checked in with NORML Canada Members across Canada to see what was happening in their city on 4/20.
TORONTO:
This year's pot holiday is both emotional and symbolic for the Toronto cannabis community following the mass dispensary raids of Project Claudia, Project Gator targeting Cannabis Culture, and the unveiling of the Liberal government's cannabis legislation.
A rainy day over downtown Toronto wasn't enough to dissuade the cannabis community from celebrating all day, and well into the night.
420, for me, is the most amazing display of community gathering, social celebration and a powerful way to de-stigmatize the "reefer-madness" perception of cannabis. Seeing all manners of connoisseurs and canna-curious mingling, huddled together, counting down the clock to 4:20pm at Dundas Square peacefully proves just how responsible and respectful this city can be when it comes to cannabis.
*Kudos to Lift.com for promoting responsible cannabis use by handing out free public transit tokens!
A 420 popup Green Market opened in Kensington Market that included a huge variety of local craft cannabis products (ranging from lotions, bath bombs, to edibles, infused drinks and vaporizer products to name a few!) and live music by Juno award-winner, Deejay NDN of A Tribe Called Red.
Until next time, puff, puff, pass.
Andy Lee, NORML Canada member
OTTAWA:
A beautiful overcast day was the backdrop to this year's 4/20 celebration in Ottawa, where close to 11,000 peaceful protestors gathered in an act of civil disobedience on Parliament Hill. A wide representation of cannabis groups were present from craft entrepreneurs, Veterans, First Nations, adult use and medicinal advocates alike.
Cody Vangogh, an artisanal joint roller, speaking on the importance of including craft cannabis entrepreneurs in the legalized framework.
Leaders of the National Indigenous Medical Cannabis Association (NIMCA) believe in harnessing the gifts of the earth to help heal and build communities. They are calling on the government to include First Nations communities in the conversation.
"Before cannabis, my (8 year old son) Liam was having over 80 seizures a day" said Mandy McKnight, accidental advocate and the final speaker before the countdown to 4/20, "The government should recognize cannabis as a medicine."
"Everyone's been listening, paying attention, being engaged, being involved," explains Alex Newcombe, one of the event's MCs. He has been attending 4/20 events on Parliament Hill since he was 16, "I am so proud to be a part of it this year."
One of the most inspiring takeaways from the day came from Tim Barnhart, the NIMCA Executive for Tyendinaga Mohawk Territory, who shared this message of action: "a single arrow can be broken, but a mighty bundle cannot".
Canadians must ban together and be that mighty bundle that cannot be broken. From every group represented, the message was clear – it's time for the government to take action. It's through the collective pressure and voices of all Canadians that a change in country's cannabis policies can (and will) happen.
~Abi Sampson, NORML Canada Board Member
VANCOUVER:
The rain and hail spattered intermittently in Vancouver in the morning but cleared by 1pm or so and we had sun the rest of the day. There was a huge crowd in attendance.
The thing that now strikes me most about the annual gathering is just how large the retail boots have become. They vary in levels of sophistication, from a guy sitting at it fold up table with the handmade sign, to a giant 30′ x 30′ inflatable building.
All manner of cannabis products were on sale. There was flower, prerolled joints, shatter, hash, edibles, oil pans, glass, accessories. There were people signing you up to their online dispensaries and mail order services. In short, it was about 100 booths of massive retail activity all day long.
Seeing the vast number of businesses already existing in this industry really crystallizes for me how futile the government's attempt to minimize and shrink the industry are going to be. These folks aren't going anywhere. Nor should they.
That said, and particularly when referencing oil pens and shatter, it is a reminder that some level of standards, labelling and testing are necessary. Not because I think that any consumer is going to be harmed by any these products–after all, the concept of testing is new and the vast majority of all cannabis products ever smoked have been untested and yet have produced no noticeable harm–but the consumer deserves the knowledge.
Kirk Tousaw, Lawyer and NORML Canada Board Member
A link to a video 4/20 events in Vancouver can be found on John Conroy's Facebook page: https://m.facebook.com/john.conroy.3958
John Conroy, Lawyer and NORML Canada Board Member
ALBERTA / PRAIRIE PROVINCES – OVERVIEW :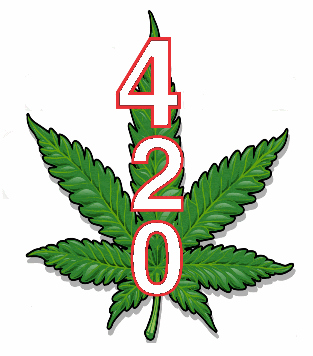 Calgary had seven 420 events this year. The main event was a 3 day 420 Music & Art Festival with 22 bands over 3 days of celebration with free access cannabis expo on Saturday April 22 to a yoga event to a BBQ to a protest at Calgary City Hall and a gathering at 420 park (17 Ave. & 8 Street SW) and 420 smoke outs planned at some local cannabis/hemp retail stores, and one had a mini art festival and more music at Dubfounded – 420 Edition. Weather was reasonably good for a spring day at 14 Celsius and the rain showers in Calgary held off until 5:00 PM Media attention was good with local TV stations and two radio stations covering the events as well as 660 News Radio broadcasting 420 event details through out the day.
Lethbridge 420 first 420@ThePark event included 12 vendor & information booths, food trucks, live glass blowing, speakers, bands; and over 500 attended.

In the 3 prairie province legislatures, Edmonton had several 420 celebrations and it's usual thousands attending the Alberta Legislature. Regina celebrated at the Saskatchewan Legislature and Winnipeg at the Manitoba Legislature.
Keith Fagin, NORML Canada Board Member
CALGARY:
The sights, sounds and smells of the April 20 events engaged our senses, once again, with a compelling ensemble across Canada this year. What does Calgary have to offer, and are these events meeting the needs of the public? Interestingly, there are a few events to choose from, each one accessible to the public and each one appealing to a diverse crowd. This included a City Hall rally, a civic park rally, a weekend rock festival/expo and cannabis friendly yoga. I witnessed crowds of dozens or smaller, but whether this low participation reflected a lack of promotion or a lack of interest is unclear. Generally, it may be reflective of our famous conservative nature, and the lasting effects of Dana Larsen's arrest of over a year ago.
While Canadian society is entering a new dawn with a giant step forward regarding cannabis and its use, as I look at the local canna-friendly events for this year, I ask myself: what will future April 20th events look like 2 years, 5 years, 10 years from now? It's a long way from Vancouver to Toronto–can Calgary ever catch up? By all the stretches of my imagination and through my experience, we have a long way to go. The culture of celebration isn't at that level of participation, and most likely will never be as public as the juggernaut events in the more cannabis tolerant cities. 10 years from now, Calgary might look like Toronto today.
The Calgary events for 4/20 were held in public outdoor places and city buildings. They, for the most part, do not have civic support, corporate support (outside of the local cannabis businesses), or even broad public backing. This could be a reflection of the savviness needed to reach the greater public, leaving these events best known to members of the local cannabis community. Each action taken by these pioneering community members contributed to the cause of giving cannabis the representation they felt it required, using means and resources available to them at the moment.
Speaking with various stakeholders at and around these 4/20 events, it seems that the Calgarians interested in a living, breathing 4/20 entity are few, to be honest. Sure, the greater population recognizes April 20th with a snicker and a witty cannabis one liner, but the celebration and a wider cannabis culture just doesn't seem to exist here.
With a city of over a million people today you would think it does. This leaves Calgary with a decision of what type of events can be held to inclusively represent what can be assumed will be a growing population of 4/20 followers. I'm hoping the establishment of a legal framework will assist in articulating these needs. Calgary has its progressive side, particularly when it comes to culture, that makes it a fantastic city of education, innovation, science and the arts. I can only see future events improving with the full hearted engagement of a broader Calgary cannabis community that is no longer under the contempt of prohibitive laws and stigma. I wonder, will an expanded interest change the face of these events, altering them all together? Or will the bones and essence remain the same for years to come? Trade shows and expos are the new trend where the voices of activists and retail participates blend nicely and are are being heard loud and clear. Between Calgary and Edmonton there has been an unprecedented four shows in Alberta this past year.
Community is the best word to describe what we have in Calgary. Dedicated individuals that come together under a common cause of raising awareness and promoting the wellbeing of their joint interests. Some of the individuals in other cities have been at this for decades: they know each other, they have worked well with each other and have probably argued with each other, as close networks and as families do. While taking into consideration that Calgary, along with most of the cities in Canada, has not had a very tolerant allowance for public displays of affection for cannabis, the need to be involved in a community has been important to the members throughout the years for support and a feeling of acceptance. Calgary is getting more tolerant, and some (or a lot) of that is due to these diverse community groups and individuals promoting cannabis as a viable solution for medical and recreation uses. Let's see where the future takes us.
All traces of an ACMPR related companies or related was not present during 4/20. Unless you count the stammering resentment for this cumbersome federal program and downright fear and contempt for the recent legalization legislation tabling.
The events for Calgary 4/20 2017 were as follows:
Starting late afternoon on April 20th at 2pm, and as promoted by Calgary 420 Cannabis Community (http://calgary420.ca/), people were gathered at a park just outside the city core to do what 4/20 is all about: connect with other enthusiasts. While this event was promoted, there was no organization which left a dozen or so enthusiasts scratching their heads and smoking a few joints in a small but friendly circle. One guy was giving out plastic grinders, and an online dispensary representative was handing promotional materials.
Calgary Cannabis Society had the most outstanding event of the day. An estimated 100 people showed up for a peaceful protest on the steps of City Hall to hear speeches. The concept of protest was present through civil disobedience– smoking and dabbing in full view of municipal officials offices. This event felt like a cohesive movement and should be promising in future years. The Calgary Cannabis Society has been in operation for just over a year and acclaim conception from Dana Larsen's arrest during his 2016 Overgrown Canada campaign.
Yoga was next in the chronological order of the day. At 7pm a cannabis friendly yoga practice, which allows the participant time to partake using their own cannabis in accepting environment before class. Taking this a step further the yoga studio provided a live music component, accompanied by the live acoustic guitar and mandolin stylings provided by Paolo Rigoni. Taking a moment to reflect on the recent legislation proposed by the Liberals might not be a bad suggestion. Namaste.
Along with these events, a "stoner" rock festival was held at a local bar, starting on April 20th and lasting through to the 22nd, With 22 bands from all over North America, there was also an expo set up on Saturday (April 22) during the day that included local vendors and online elements of the cannabis culture. Great effort was put into this event by the organizers and most likely this event has the best sponsorship support, including a local beer brewing company, head shops and again online dispensaries.

Tyler Davies, Founder – SunDance Prairie Products Ltd.

EDMONTON:
I arrived at Edmonton 420 on the Alberta Legislature grounds at 2:15 and was surprised there weren't more people. It was the die-hard crowd with blankets, picnic basket, walkers, and canes that were well installed. Few tables were set up because an attempt to organize booths was quashed due to lack of permit. The bandstand was off limits to this crowd, and many cops were out patrolling. Four tables were set up; 1 selling glass, 2 selling edibles, and me, with my CaneXions banner and newsletter sign up sheet.
Not quite the business networking cannabis crowd I'd hoped. For every 15 people signing, I think there may be one of interest. This is recreational cannabis at it's finest. There is no holding back on joint size, bong, pipes and I scan the crowd hoping not to make eye contact with my teens or their friends who would, no doubt, be terribly embarrassed of my presence.
The crowd starts to swell around 3:30 as the after school crowd descends and these are the folks that should be turned away. Ironic, the provincial government looms over us, following only the feds final Cannabis Act words which clearly states they will protect youth at all cost and hand down stiff penalties for aiders and abettors.
Cheers periodically excite participants, it's happy, calm like cannabis. The loudspeaker acts like a mic and a few people scream out anarchy promises and nonsensical demands. 420 approaches and a fury of rolling, circle positioning and laughter bubbles up before the final eruption of cheers and screeches.
This scenery is a combination of stoner afternoons on the lawn of John Abbott College in Montreal and the Pride Festival. I see a few people from the CaneXions cannabis networking community, however, this crowd is mostly consumers. I look forward to the evolving 420, with organized booths promoting local products, politicians taking a stand, a big sprinkling of another demographic such as my own, mid-aged professional with their attractive vape pens, oil not the messy joint or blunt. In the future, cops will be joking and talking to attendees instead of the suspicious unfriendly looks and the "I dare you to arrest me" staredown.

Stephanie Ostrander – Founder Cannabiz Social / Co founder of CanneXions Edmonton.
.